Zaol Doctor's Order
CELL BOOSTER
Cell Booster's powerful ingredient allows for deep nutrient penetration with direct force, preventing hair loss and promoting hair growth with technology that's backed by science and clinically-proven.

Cell Booster will transform your scalp from the inside out!
SHOW BUY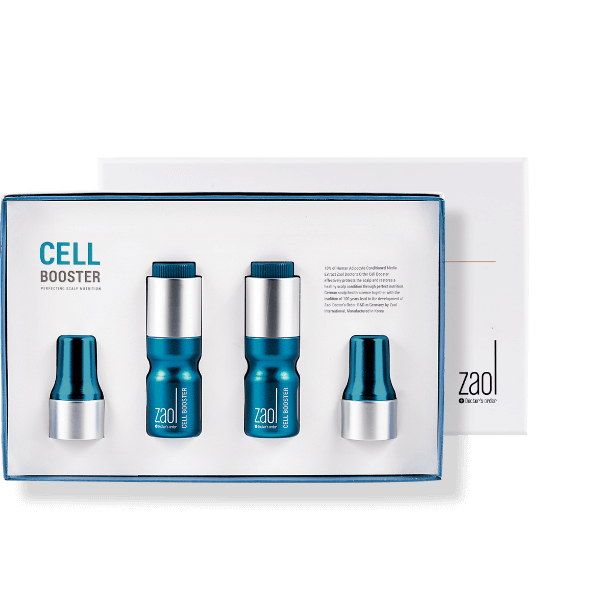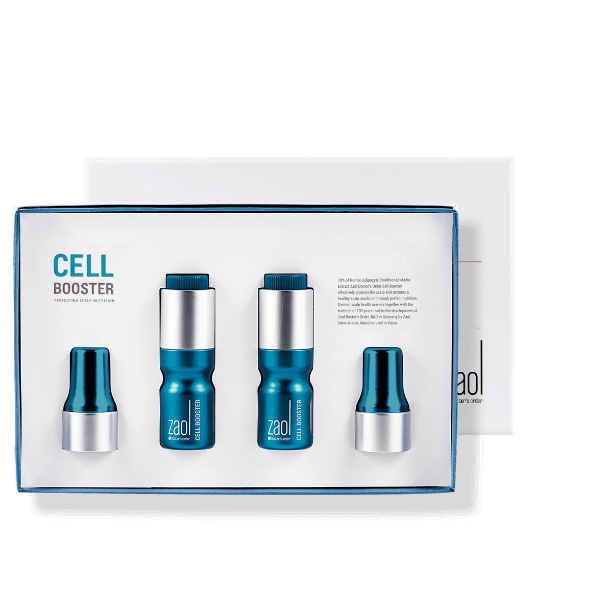 Scalp Nutrition – Perfected
Nutritious ingredients.
Guaranteed results.
Healthy hair begins with a healthy scalp!
Give your scalp the intensive treatment it deserves...
...With rich nutrients that target the ROOT of theh problem!
*Zaol Doctor's Order's Cell Booster contains a high percentage of Panax Ginseng Meristem Cell Extract.
The key to a healthy scalp!

Cell Booster is our most potent product,
best used in unison with Synergy Booster for optimal results.
This combination is ideal for anyone experiencing more severe scale-related conditions.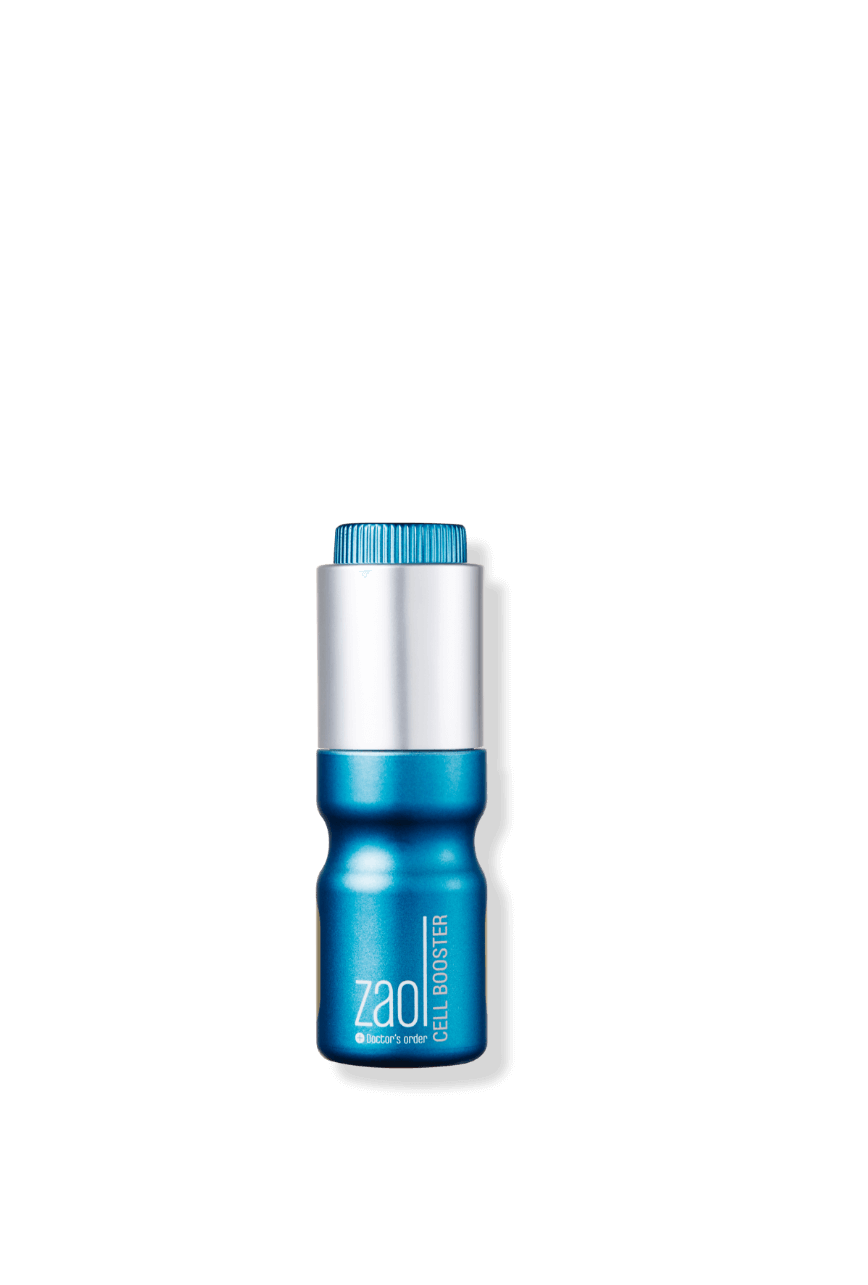 Why Panax Ginseng Meristem cell Extract?
This powerful and highly functional ingredient has been clinically-proven to improve scalp health from the inside out,
while promoting hair growth in a number of ways.
Panax Ginseng Meristem Cell Extract also contains antioxidants to proliferate by themselves.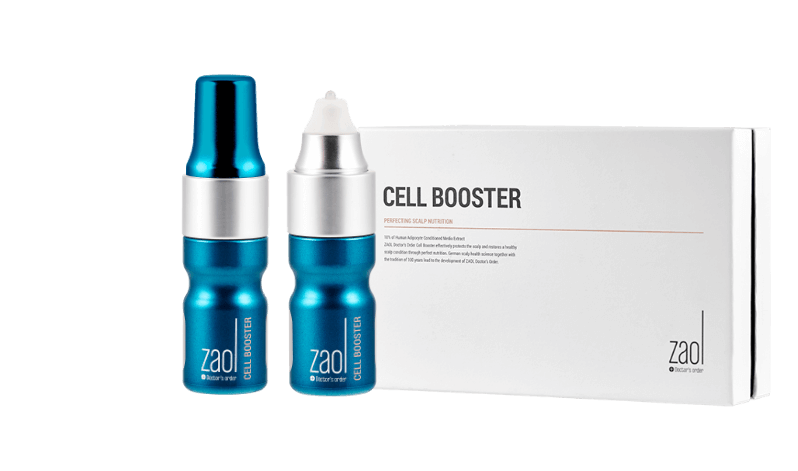 Crafted with undiluted
active ingredients.
Unfortunately, most products out there contain 30-50% purified water, doing little to solve your scalp problems. That's what makes Cell Booster so different – bursting with UNDILUTED active ingredients including Panax ginseng meristem cell extract, Pisum sativum peptide and powerful yeast extract.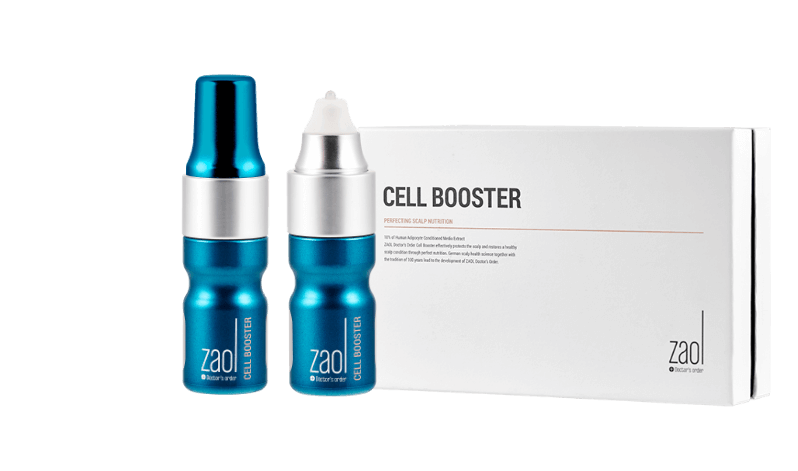 LEARN HOW TO USE
CELL BOOSTER
We recommend that you use Cell Booster at night.
While you can use it daily or nightly, the effects will be the most potent when left to work overnight.

Preparation
Thoroughly massage the shampoo into your hair and create a thick lather. Rinse thoroughly and leave to dry naturally or dry with your hairdryer set to cool – not hot.

Step 1
Twist the top part of the Cell Booster cap. This will mix the human adipocyte culture extract with the main fluid and active ingredients.

Step 2
Shake the bottle well to mix the ingredients, then replace the original cap with the Roll on cap.

Step 3
Open up the Roll-On cap and apply the product thoroughly to all areas that require Cell Booster's intensive treatment.

Step 4
DON'T RINSE. Leave the scalp to dry naturally, allowing the booster fluid to be fully absorbed by the scalp.
HANDY TIPS:
- This product is most effective when used at night, seeing as cell division is the most active between 10am and 2pm.

- Use cell booster even on the nights you don't shampoo your hair.

- Using Synergy Booster too? Use the Synergy Booster treatment during the day, and Cell Booster at night before you sleep.

- You can use Cell Booster 2-3 times per 10ml.