Zaol Doctor's Order
SCALP SCALING SHAMPOO
Deep Scalp Cleanse for Healthy Hair
Healthy Hair Begins with a Healthy Scalp!

See visible improvements by directly penetrating the scalp!
Eliminate dead skin cells, combat itchiness,
and get rid of deposits!
SHOP BUY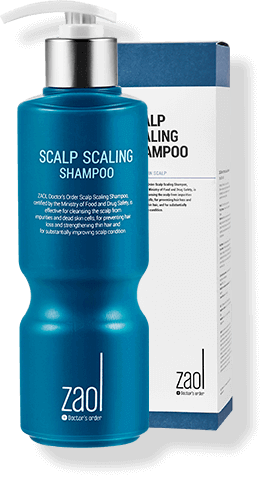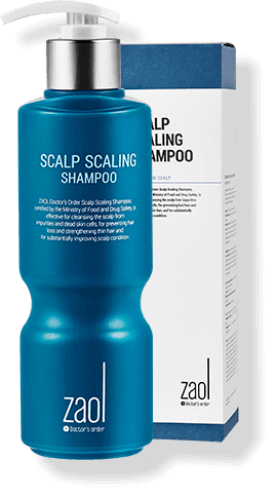 Zaol Doctor's Order's
Scalp Scaling Shampoo
rescues the scalp from dryness, itchiness,
and deposits
– leaving it in a healthy enough condition to produce a thriving head of hair. This product's proven cleansing effect eliminates dead skin cells and deposits lurking on the scalp, working to prevent hair loss and promote thick, healthy locks.
WARNING:
SHAMPOOING
DOESN'T ALWAYS MEAN CLEANSING!
Only Zaol's Scalp Scaling Shampoo can deliver a deep-cleanse to your scalp – where healthy hair begins.
Zaol's Scalp Scaling Shampoo is bursting with powerful ingredients, presenting proven efficacy in treating dull, damaged hair while improving the condition of the scalp from the inside out.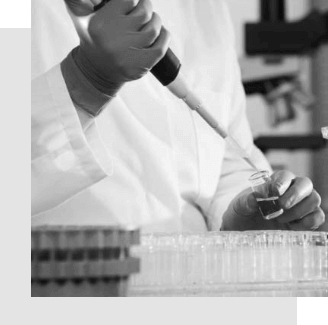 · Eradicate dandruff, bacilli, and other bacteria.
· Rescue your scalp from irritation and itchiness
· Kill a range of germs, including Zinc Pyrithione
· Highly Concentrated Kopexil generates and supports telogen in the hair during the hair-growth cycle.
· Accelerates hair cell division, multiplication, and hormonal metabolism.
· Prevents infection of the scalp.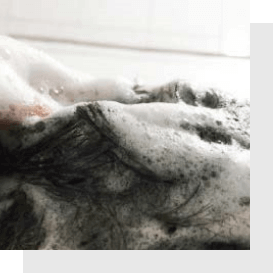 Use Zaol's Scalp Scaling Shampoo To…
Reduce

Dead Scalp Skin by

30.9%

…After just 5 days of use!

Improve

damage hair by

21.0%

…After 2 weeks of use!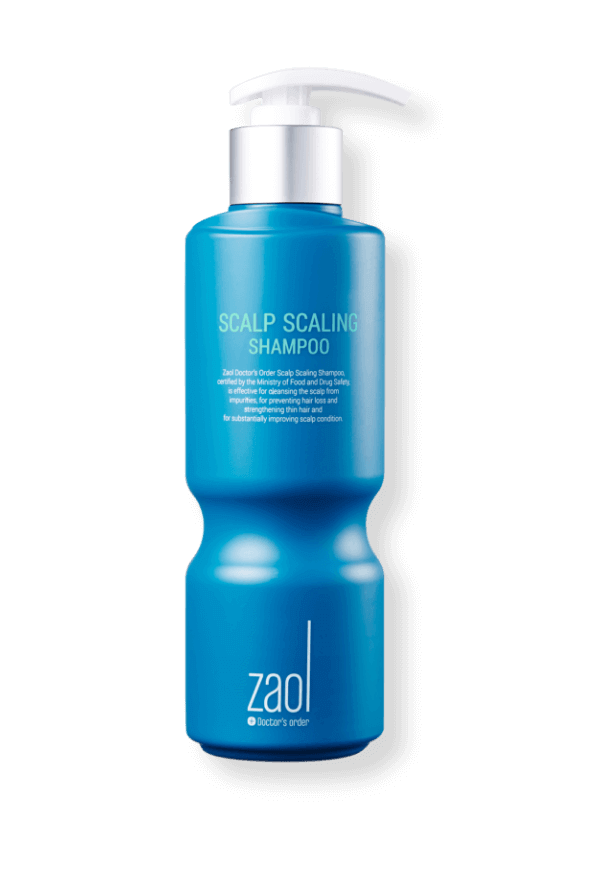 Scalp-Friendly,
Mild Acid Shampoo
With the busy and polluted lives we lead, most people's hair and scalp are alkalized. This is caused by environmental stimuli, stress, and over-styling/heating. Healthy hair begins with a healthy scalp, which must be kept balanced with a pH of 5.5. To achieve and maintain this balance, it's critical to care for your scalp by using only a MILD shampoo with pH 5.5. Zaol Doctor's Order's Scalp Scaling Shampoo is exactly that – a mild acid shampoo with a pH balance of 5.5. No matter how sensitive your scalp is, our Scalp Scaling Shampoo is safe for you to use.
HOW TO USE

THE SCALP SCALING SHAMPOO

Step 1
Open the cap and turn the top to the right until you hear a 'click'. (Turn the cap to the left and lock when not in use.)

Step 2
Pump a sufficient amount of Scalp Scaling Shampoo into the palm of your hand and apply directly onto the scalp. Massage for 1-2 minutes to effectively remove sebum and dead cells.

Step 3
Leave to work and absorb for +-3-minutes, allowing all nutritional ingredients to be fully absorbed through the pores and into the scalp. Rinse.

Step 4
Leave hair to dry naturally or blow-dry using cool air.
Get the most out of your shampoo
by using it according to your hair type!
Scalp pores are bigger than skin pores, it only takes 3 to 5 minutes for the booster to be absorbed into the scalp It is even more effective if you use booster before shampooing
OILY: Shampoo twice daily, AM and PM.
NORMAL: Shampoo once daily.(PM)
DRY/SENSITIVE:Shampoo every two days.(PM)
Oily scalp
Cover the scalp with synergy booster and leave for 30 mins ~ 1 hour before washing Apply at least twice a day to a clean, dry scalp (Use during the daytime and at night, use at nighttime is crucial)

Normal scalp
Apply at least twice a day to a clean, dry scalp (Use during the daytime and at night, use at nighttime is crucial)

DRY scalp
Cover the scalp with synergy booster and leave for 30 mins ~ 1 hour before washing The scalp is deprived nutrition and moisturisation, so apply at least three times a day to a dry scalp (Use during the daytime and at night, use at nighttime is crucial)